Manage organizational
cyber-risk end to end

Rationalize
security spend
Prioritize mitigation
based on validated risk

Prevent environmental
security drift

"We think it is time to think of security control validation as a must-have, on-demand capability - so that security teams can prioritize remediation and implementation where necessary."


"Cymulate is stepping up product development efforts that empower enterprise stakeholders [...] to make risk-informed business decisions without overwhelming security teams or the CISO," - Frost & Sullivan, Frost Radar™️ 2022



1
Simulate
Simulate attacks
across any vector.
2
Evaluate
Know where your
company is exposed.
3
Remediate
Fix your
security gaps.

Know
Don't
assume
Gain immediate visibility on the effectiveness of your security controls, people, and processes from the perspective of your adversary.

Optimize
Continuously
improve
Quantify, prioritize, and improve your security effectiveness across the entire MITRE ATT&CK framework with actionable remediation guidance.

Assure
Confront threats
with confidence
Assure daily the operational effectiveness of your security stack that protect your IT environment, cloud initiatives and critical data against threat evolutions.
Visibility Across the Full Cyber Kill Chain
Assure daily the operational effectiveness of your security stack that protect your IT environment, cloud initiatives and critical data against threat evolutions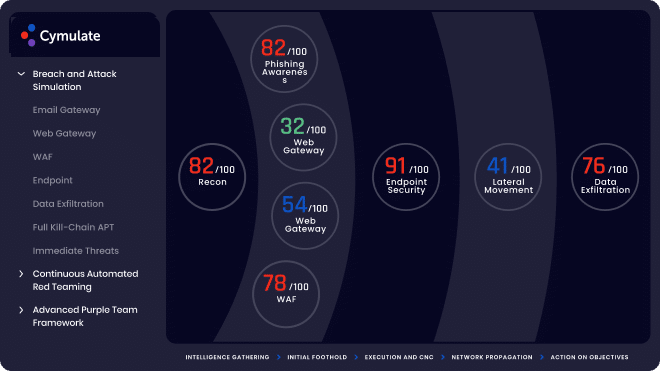 Schedule 1:1 Demo
Testimonials
Jorge Ruão | Head of Security Operations,
Euronext
"As Euronext's cybersecurity team, we know that cybersecurity is always a work in progress. Cymulate allows us to fill a gap that for a long time was not closed directly, but only indirectly with other security controls. We recommend anyone looking for a breach and attack simulation platform turn to Cymulate."
Avi Branch | IT Support Technician,
Brinks
"I believe that no matter what is the team size we have, we will always have a backlog of projects and tasks. Cymulate helps us to prioritize them and focus on issues that carry the most risk for the business, this has increased our effectiveness, we aren't wasting valuable resources. Furthermore, I can present to our executives a return on security investments by showing them how each project has reduced our risk score."
Lead Security Operations Analyst,
Quilter
"Many times, our CISO or senior members would come to security operations after reading about a new threat or APT group in the news, asking are we at risk? Cymulate enables us to answer
quickly and confidently with the Immediate Threats module and attack simulations.
"
More Customer Stories
Trusted by Security
Teams Across the Globe
Organizations use Cymulate to get immediate
actionable insights on their security posture.
They choose Cymulate to manage, know,
and control their dynamic environment.
The GARTNER PEER INSIGHTS Logo is a trademark and service mark of Gartner, Inc. and/or its affiliates and is used herein with permission. All rights reserved. Gartner Peer Insights reviews constitute the subjective opinions of individual end users based on their own experiences and do not represent the views of Gartner or its affiliates.
Learn More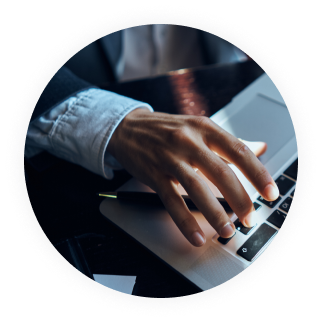 Whitepaper
Continuous Threat Exposure Management (CTEM): From Theory to Implementation
Translate cyber risk into language that leadership can use to make data-driven decisions aligned with business objectives.
READ MORE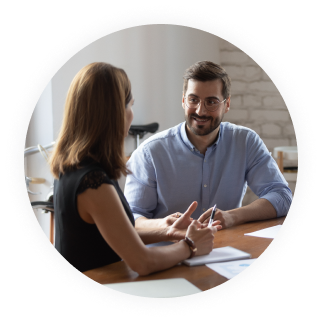 Report
Gartner® Report Top Strategic Technology Trends for 2024: Continuous Threat Exposure Management
Learn about CTEM, an umbrella program for a foward-looking and sustainable approach to exposure reduction.
READ MORE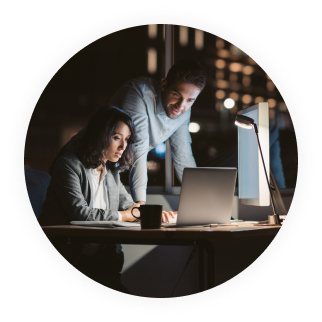 Video
How to Keep Your Organization Secure Remotely
Cymulate enables remote working by ensuring that VPN connections are secure and people continue to be productive with least privilege access.
WATCH NOW