The Synergy of Red and Blue
Teams in One Platform
How It Works
Scale adverserial skills with the Advanced Purple Teaming Framework that automates
the creation and deployment of security assessments unique to your environment.
01
Use Provided
and Custom Resources
• Executions

• Tools

• Payloads
02
Create Modifiable
and Reusable
Attack Templates
• Atomic executions

• Chained scenarios
03
Launch
Assessments
• Environment specific

• Automation

• Security controls integration
04
Get Immediate
Actionable Results

• Security controls findings

• Sigma rules

• Detection & mitigation guidance

• MITRE ATT&CK tagging
Chain stages of an
attack into meaningful
attack scenarios

Craft assurance assessments unique to your environment
Investigate susceptibility to specific tactics and techniques
Automate assessments to monitor security drift
and regression testing
Improve Blue Teaming skills, threat hunting
and incident response
Create a robust,
automated security
assurance process
Identify systematic weaknesses and security drift
on MITRE ATT&CK Navigator and/or heat map
Improve IT and cyber hygiene
Optimize protections and detection capabilities
Continuously improve people-skills,
incident response and threat hunting processes
Recognized by
"Cymulate, is a highly integrated,
customizable platform built around
testing the security controls of your
organization—whenever you see fit."
Read The Report
Testimonials
Jorge Ruão | Head of Security Operations,
Euronext
"As Euronext's cybersecurity team, we know that cybersecurity is always a work in progress. Cymulate allows us to fill a gap that for a long time was not closed directly, but only indirectly with other security controls. We recommend anyone looking for a breach and attack simulation platform turn to Cymulate."
Karl Ward | Lead Security Operations Analyst,
Quilter
"Many times, our CISO or senior members would come to security operations after reading about a new threat or APT group in the news, asking are we at risk? Cymulate enables us to answer
quickly and confidently with the Immediate Threats module and attack simulations.
"
Avi Branch | IT Support Technician,
Brinks
"I believe that no matter what is the team size we have, we will always have a backlog of projects and tasks. Cymulate helps us to prioritize them and focus on issues that carry the most risk for the business, this has increased our effectiveness, we aren't wasting valuable resources. Furthermore, I can present to our executives a return on security investments by showing them how each project has reduced our risk score."
More Customer Stories
Why We Are Better
Expert Purple
Teaming
Cymulate Lab research team are expert blue
and red teamers who
in addition to crafting attacks provide
actionable detection
and mitigation guidance.
Extremely Powerful
Craft and automate sophisticated scenarios of chained attack stages with a framework that comes loaded with customizable attack tools, techniques and templates and an open architecture to leverage custom-built resources.
Most Comprehensive
The only platform that operationalizes the
MITRE ATT&CK framework end-to-end to manage your security posture across the full cyber kill chain.
Easiest to Integrate
Custom and pre-built
API integrations with
your security stack and
SOC systems make us
the easiest to correlate
and optimize security
findings to attacks.
Benefits
Get Results Fast
Technical and executive reports
delivered within minutes.
Deploy Within Minutes
Deploy a single lightweight agent
to start running unlimited attack
simulations.
Must Have
Continuous Security Validation for
constant improvement. Essential to
confront the dynamic threat
landscape.
Learn More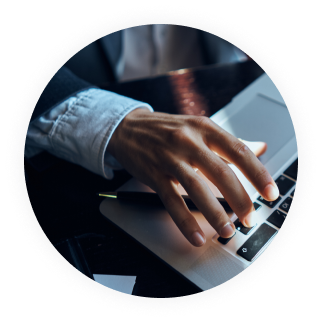 Podcast
Light Up Your Security: Purple Team Automation
Listen now to learn how BAS solutions make Purple Team exercises more comprehensive, actionable, and most importantly repeatable
LISTEN NOW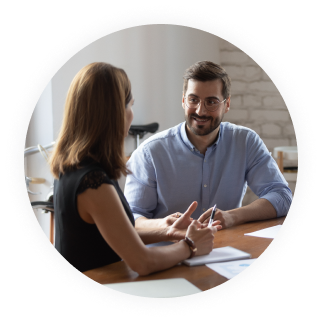 Podcast
Essential Purple Teaming Management
Listen to cyber evangelist Dave Klein on the podcast with guest InfoSecSherpa Tracey Maleeff to learn how to optimize purple teaming.
LISTEN NOW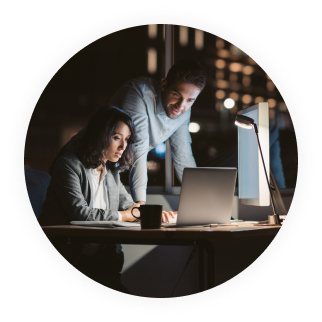 Video
Operationalizing Purple Teaming
Join Senior Solutions Architect Arien Seghetti and Gerald Auger of SimplyCyber to dig in and really explore this new capability to understand how you can shift from blue or red to purple.
WATCH NOW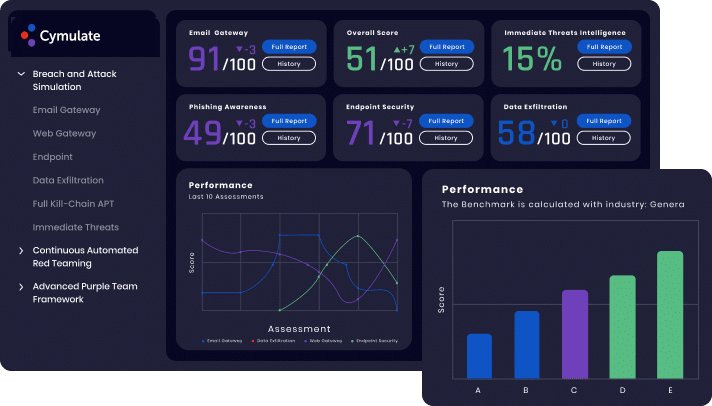 Check Your Security
Posture Now
*Minutes to set up
*No credit card required
Free Trial