Registration is now closed
CUSTOMERS TECHNICAL
WORKSHOP
Full-day With Cymulate's
Security Professionals
Learn From Our Experts
Our security experts will go over the latest techniques and best practices

Network
Connect with other cybersecurity professionals

Get Credit
Attendance counts towards CPE points
Agenda

09:00 AM-09:30 AM
Gathering
01:00 PM-02:00 PM
Lunch Break
09:30 AM-10:00 AM
Introduction

02:00 PM-04:00 PM
Advanced Scenario Hands on Experience

10:00 AM-11:30 AM
Advanced Scenario Module Overview
04:00 PM-04:15 PM
Tea / Coffee Break
11:30 AM-01:00 PM
Advanced Scenario Hands on Experience
04:15 PM-05:00 PM
Roadmap - ASM Expansion and CYBI
Speakers
Eyal Aharoni
VP of Customer Success
With over 18 years as an Information Security and Cyber Security specialist, were he served as a consultant, auditor, CISO and an executive. Been part of Cymulate for more than 5 years, managing the Global Customer Success and Support teams.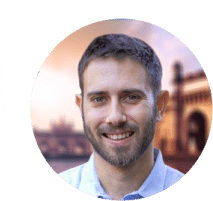 David Kellerman
Director of Customer Success EMEA and APAC
Senior technical customer-facing professional in the field of information and Cybersecurity.
Leading customers to success and high-security standards.