Benefits
Get Results Fast
Technical and executive reports
delivered within minutes.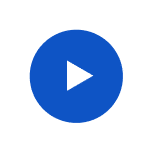 Deploy Within Minutes
Deploy a single lightweight agent
to start running unlimited attack
simulations.

Must Have
Continuous Security Validation
for constant improvement.
Essential to confront the
dynamic threat landscape.
Testimonials
Jorge Ruão | Head of Security Operations,
Euronext
"As Euronext's cybersecurity team, we know that cybersecurity is always a work in progress. Cymulate allows us to fill a gap that for a long time was not closed directly, but only indirectly with other security controls. We recommend anyone looking for a breach and attack simulation platform turn to Cymulate."
More Customer Stories