Cymulate enables your business to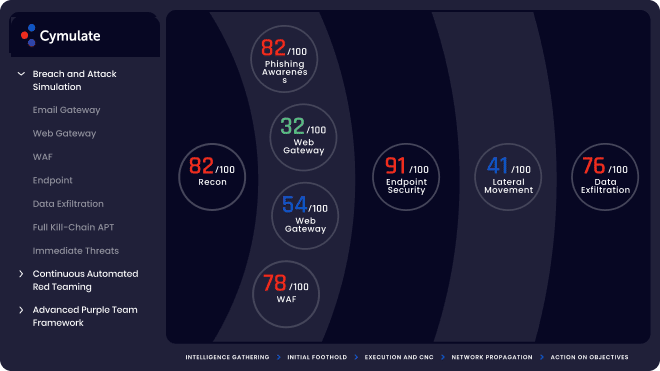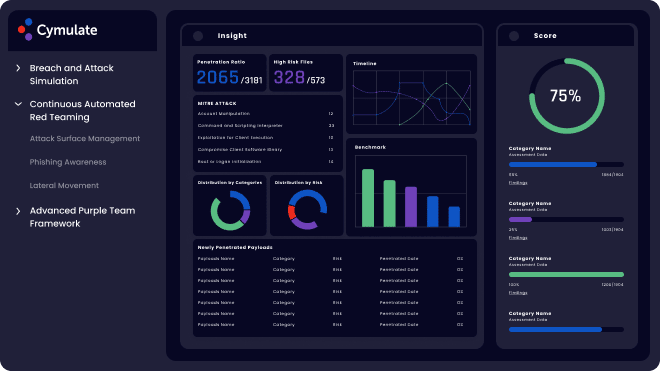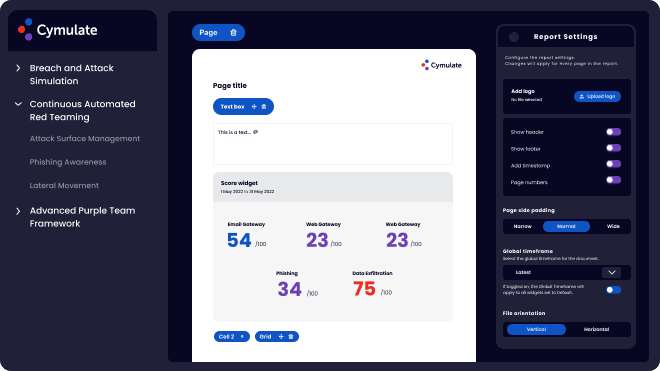 01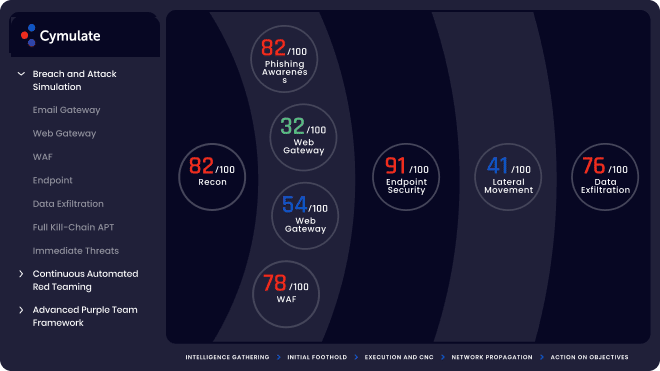 Identify new services to offer your customers and attract additional clients, create and implement security projects, and enhance technology solutions.
02
Discover and reduce your mean time
to detect and mean time to respond, enhance processes, tune solutions,
and do more with fewer resources.
03
Launch an attack from one dashboard for multiple clients, simultaneously, and easily conduct regularly scheduled assessments with out-of-the-box templates.
04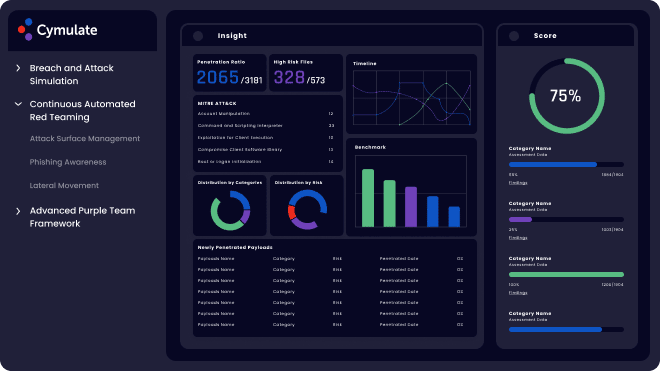 Dynamic dashboards, technical and executive reporting, and a rich UI generate easy to digest analytics for baselining and tracking security posture.
05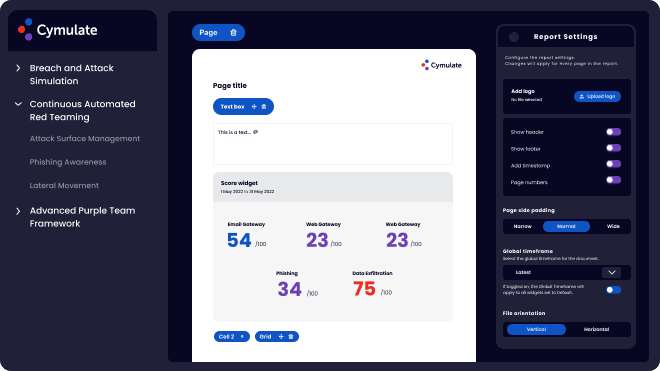 Select relevant data per client or group
of clients, filter it, and present it in graphs, charts, or metrics in a few clicks.
`
High-Level MSSP Use Cases
Examples of existing MSSP offerings augmented by Cymulate's capabilities
Embed with MDR/XDR
Embed with MDR/XDR
Ingest Cymulate generated data or embed Cymulate within an MDR/XDR service package to supercharge generation of use cases and detections.

Program Baseline & Monitoring

Program Baseline & Monitoring
Measure and track data related to an organization's maturity to demonstrate improvement or regression over time.
Proactive Security Validation
Proactive Security Validation
Simulate attacks against an organization to validate the efficacy of existing security controls. Use the results to improve the organization's security posture.

Vulnerability Prioritization

Vulnerability Prioritization
Associate attack data with vulnerability scans to identify the most vulnerable assets.

SOC Optimization

SOC Optimization
Associate attack data with vulnerability scans to identify the most vulnerable assets.

Cymulate Powered Projects

Cymulate Powered Projects
Use Cymulate assessments to showcase the need for a special project related to security technologies and controls.
Security Assurance Model
Enable your customers to continuously show that their people, processes, and technology are protecting their dynamic business environment against evolving threats.
Know
Assess their current state to establish
a security baseline

Optimize
Maximize their security posture and close gaps in their security baseline

Rationalize
Rationalize their
spend on technology, people, and processes

Assure
Detect and prevent security regressions, assure optimal operational effectiveness
Extended Security Posture Management
Trusted by Security
Teams Across the Globe
Organizations use Cymulate to get immediate
actionable insights on their security posture.
They choose Cymulate to manage, know,
and control their dynamic environment.
The GARTNER PEER INSIGHTS Logo is a trademark and service mark of Gartner, Inc. and/or its affiliates and is used herein with permission. All rights reserved. Gartner Peer Insights reviews constitute the subjective opinions of individual end users based on their own experiences and do not represent the views of Gartner or its affiliates.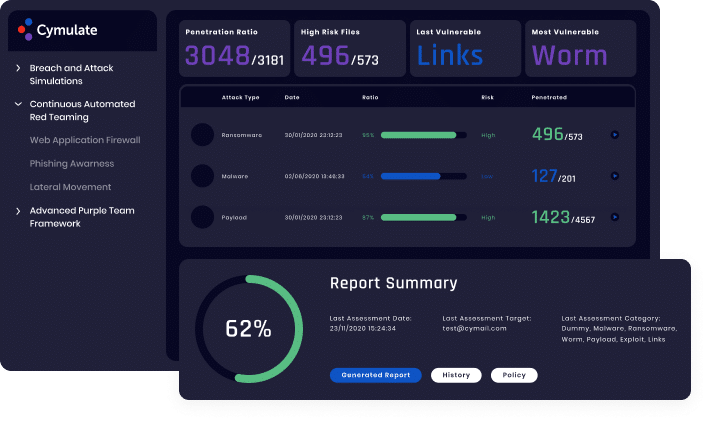 Check Your Security
Posture Now
*Minutes to set up
*No credit card required
Free Trial