End-to-End Enterprise Cyber-Risk Management
Report current and future changes in the organizations risk profile
Report changes in assets, vulnerabilities 
& threats
Executive Level
Prioritize business initiatives
Establish risk tolerance
How We Help
Take business decisions based on validated risk
Business Process Level
Manage risk
Approve security programs
Rationalize resources and budget
How We Help
Measure security programs impact on risk and ROI
Security Operations &
Implementation Level
Assure security controls and processes
Optimize threat prevention
Detection and mitigation
How We Help
Challenge, assess and optimize, security operations, and implementations
Problem: Quantifying Risk
Cybersecurity is a critical item on the agenda of business executives and the board. Business initiatives have a direct impact on the organizations risk profile, whether it's a new productivity application or the merge of IT systems after an MnA. And yet, quantifying and conveying cyber risk to the business remains a challenge.
Solution
Extended Security Posture Management quantifies and monitors change to organizational cyber-risk created by business initiatives and threat evolutions in production.
Problem: Security Drift
Increased spend on cybersecurity technologies and operations does not guarantee to make organizations more secure. Vendor sprawl, product overlap and niche solutions introduce complexity and management overhead detrimental to the security of an organization.
Solution
Extended Security Posture Management discovers and prioritizes critical risk exposures and systematic weaknesses, to rationalize spend and prioritize resources.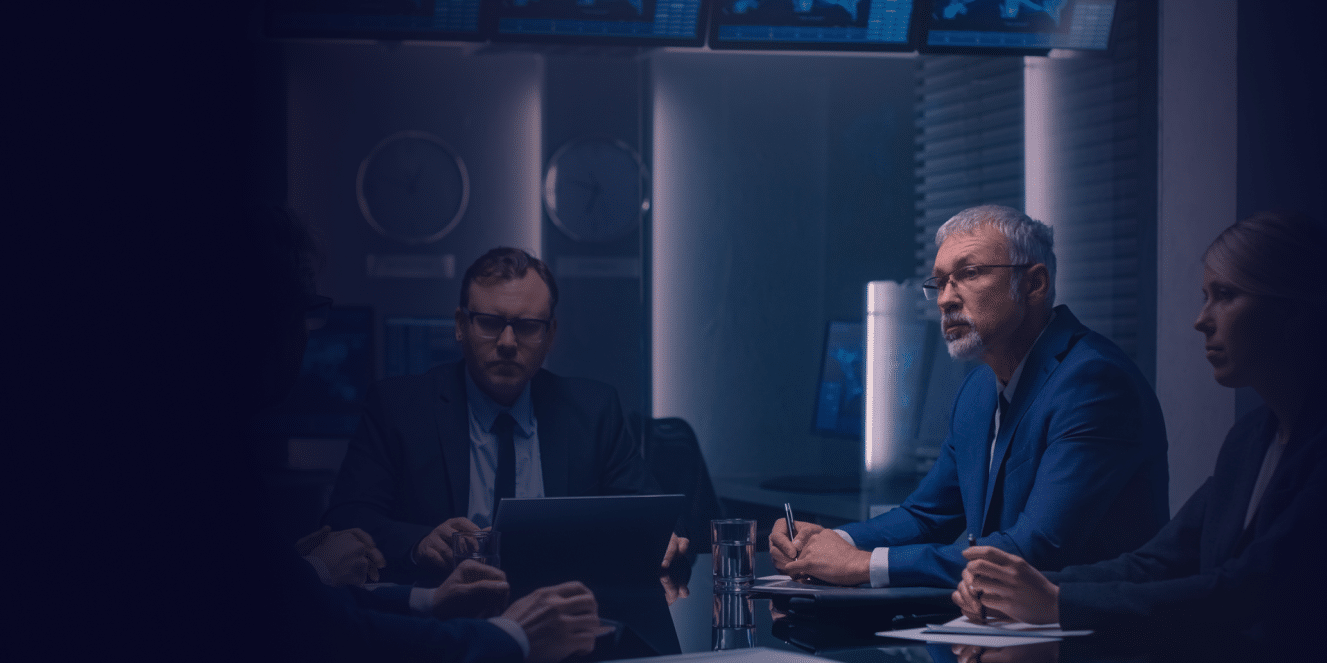 Problem: Prioritization
Enterprises that attempt to protect all their digital assets and patch every vulnerability will waste an incredible amount of resources and will probably fail. The practical approach is to protect against the known, invest more in protecting critical assets and develop good detection and response capabilities, can you be sure of even that?
Solution
Extended Security Posture Management shows you which assets are exposed to attack so that you can better protect critical assets and fix attackable vulnerabilities first.
Security Assurance Model
Be confident that enterprise security; people, processes and technology are
protecting the dynamic business environment against evolving threats effectively and continuously.
Know
Assess your current state to establish security baseline

Optimize
Maximize your security posture and close gaps in security baseline

Rationalize
Rationalize your spend on technology, people and process

Assure
Detect and prevent security regressions, assure optimal operational effectiveness
Extended Security Posture Management
Learn More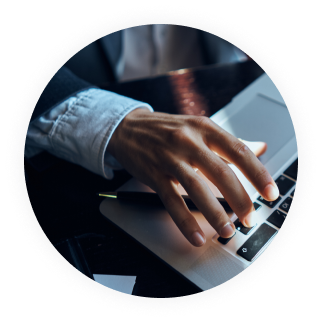 Solution Brief
Security Control Validation & Optimization Overview
Everything you need to know about continuously optimizing your security controls, people, and processes via the Cymulate's Security Posture Management platform.
READ MORE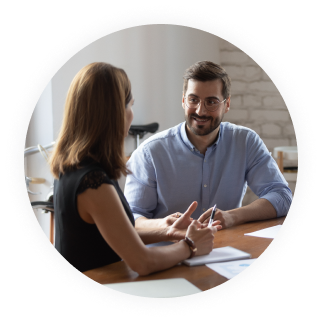 Video
Cymulate's Security Validation Platform in 3 Minutes
Watch how you can challenge and optimize your company's security posture continuously across the MITRE ATT&CK® framework end-to-end.
WATCH NOW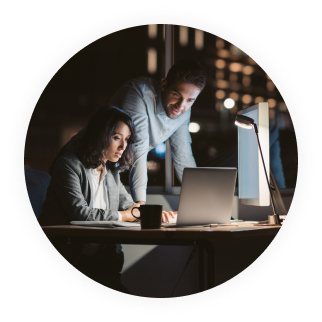 Whitepaper
Boosting Red & Blue Teaming with Cyber Attack Simulation
Breach and attack simulation can turbocharge blue and red team exercises, as well as extend both teams' reach and save time.
READ MORE
Trusted by Security
Teams Across the Globe
Organizations use Cymulate to get immediate
actionable insights on their security posture.
They choose Cymulate to manage, know,
and control their dynamic environment.
The GARTNER PEER INSIGHTS Logo is a trademark and service mark of Gartner, Inc. and/or its affiliates and is used herein with permission. All rights reserved. Gartner Peer Insights reviews constitute the subjective opinions of individual end users based on their own experiences and do not represent the views of Gartner or its affiliates.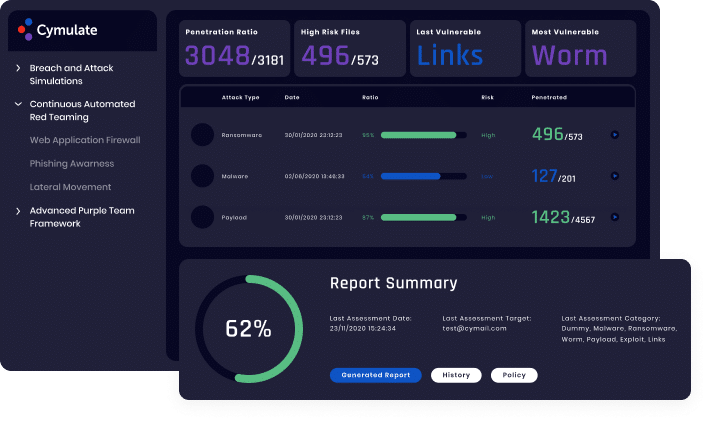 Check Your Security
Posture Now
*Minutes to set up
*No credit card required
Free Trial