Cymulate Breach
and Attack
Simulation (BAS)
Advanced Scenarios​
Customize chained cybersecurity assessments and automate testing​
Automate Advanced Testing for
Blue & Red Team Efficiency & Scale​
Cymulate BAS Advanced Scenarios provides an open framework for customizing chained
cybersecurity assessments and automating testing. ​
For Red Teams
Out-of-the-box resources and templates for applications, environments &
infrastructure testing
Modify templates or create new tests from simple executions to testing
entire protocols
For Blue Teams
Automate security control validation, confirm remediation, or prepare for
audits & penetration tests​
On-demand and schedules assessments for easy, repeatable testing and
validation
Benefits of BAS Advanced Scenarios​
Realistic
Testing​​
Offensive chained attack simulations based on threat actor tactics and techniques ​

Extensive
Customization​​
The ability to create, modify & run chained or atomic attack campaigns​

Automated
Assessments
Automated testing for SecOps to independently repeat assessments, validate mitigations & identify drift​

Cyber Framework
Mapping​
Assessments mapped to the MITRE ATT&CK® and NIST 800-53 frameworks​
Capabilities
Advanced Template Editor​
Utilize thousands of resources and templates designed by
Cymulate Threat Research Group based on actual threat
actor behavior and techniques ​
Modify built-in resources or create new assets from
executions to entire testing protocols​
Create a single execution or a series of chained scenarios
tailored to meet specific assessment requirements, data
systems, applications, and infrastructure​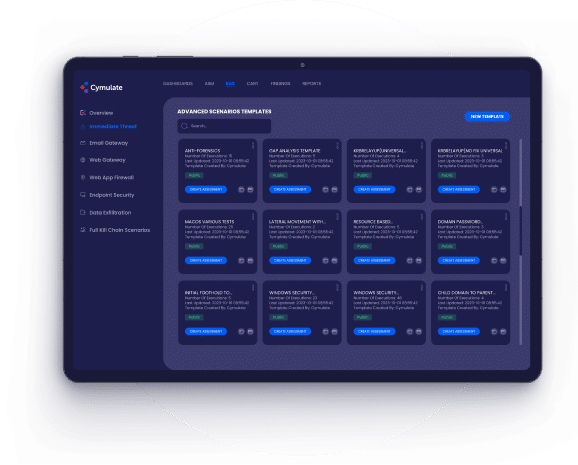 On-demand and Scheduled
Assessments​
Schedule assessments to run once or on recurring
schedule​
Customize simulations for blue teams to easily re-
run following remediation​
Automate assessments to monitor security drift and
regression testing​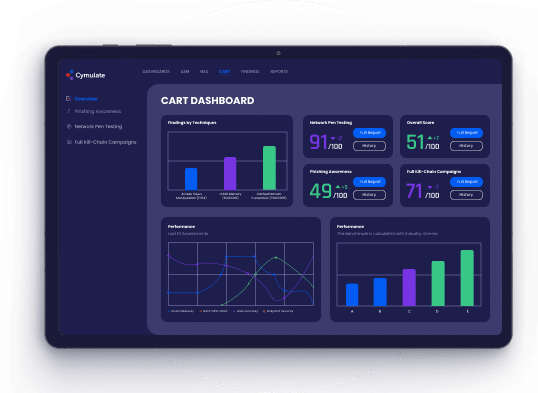 Mitigation Guidance
Understand mitigation methodologies for each
discovered gap and multiple pathways for remediation​
Correlate data with SIEM, SOAR, GRC, EDR, and other
tools to facilitate more targeted remediation actions​
Gain information on attack indicators and Sigma rules
to improve SIEM detection​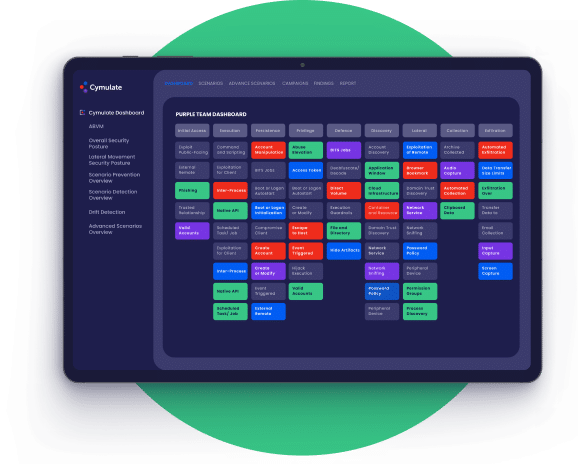 MITRE ATT&CK and NIST Support​
Simulate real-world behavior of malware and APT groups that
imitate the specific tactics and techniques mapped to MITRE
ATT&CK® and NIST 800-53 frameworks​
View all attack simulation results on the Cymulate MITRE
ATT&CK® Heatmap dashboard for a summarized view of security
resilience​
Environments
The attack surface constantly changes, requiring organizations to plan for an react to these changes.
Cymulate provides extensive attack simulation and immediate threat testing across on-premises, cloud,
and hybrid infrastructure and supports a wide variety of operating systems.
On-premises
Internal Systems
Legacy Applications
User Networks
Cloud
IaaS
Containers
Serverless/APIs
Hybrid
Remote Workers
Shared Services
Cloud Storage

Windows
Linux
RedHat
Debian
Forked Distributions

MacOS
Intel
Apple Silicon
10.13 and higher
`
Cymulate BAS Advanced Scenarios​
Scalable
Scalable
Automated testing to reduce repetitive, labor-intensive manual tasks and increase productivity​
Extensive
Extensive
Assess multiple layers of security controls with regularly updated TTPs targeted to each area of defense
Comprehensive
Comprehensive
Covers security control validation and exposure risk assessment for on-premises, Cloud, and hybrid environments
Easy
Easy
Deploys with ease, customizable, and runs ongoing non-disruptive assessments​
The Cymulate Exposure Management and Security Validation Platform ​​
Cymulate BAS Advanced Scenarios is available both as a standalone SaaS offering and as an
integrated offering within the Cymulate Exposure Management and Security Validation Platform. ​​
Backed By the Industry

95% OF BAS Reviewers Recommend
4.8/5 Rating for Breach and Attack Simulation (BAS) Tools
Learn More

Cymulate Recognized as Top Innovation Leader
F&S recognized in their Frost Radar™️ Global BAS, 2022 report
Learn More
Jorge Ruão | Head of Security Operations, Euronext,

"As Euronext's cybersecurity team, we know that cybersecurity is always a work in progress. Cymulate allows us to fill a gap that for a long time was not closed directly, but only indirectly with other security controls. We recommend anyone looking for a breach and attack simulation platform turn to Cymulate."
Avi Branch | IT Support Technician,
Brinks
"I believe that no matter what is the team size we have, we will always have a backlog of projects and tasks. Cymulate helps us to prioritize them and focus on issues that carry the most risk for the business, this has increased our effectiveness, we aren't wasting valuable resources. Furthermore, I can present to our executives a return on security investments by showing them how each project has reduced our risk score."
Karl Ward | Lead Security Operations Analyst, Quilter,

"Many times, our CISO or senior members would come to security operations after reading about a new threat or APT group in the news, asking are we at risk? Cymulate enables us to answer quickly and confidently with the Immediate Threats module and attack simulations."
More Customer Stories
Related Resources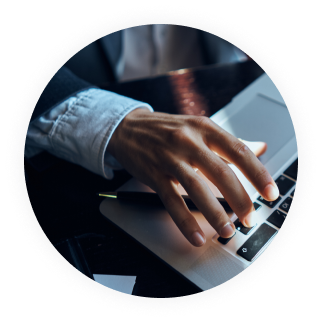 DATA SHEET
Cymulate Breach and 
Attack: Advanced Scenarios
Read more about automating advanced testing for blue and red team efficiency and scale.
Read More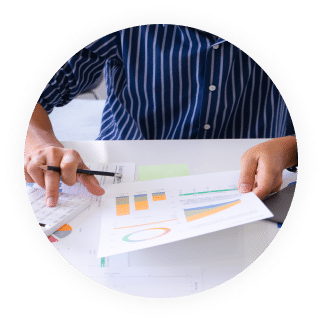 demo
BAS Advanced Scenarios Demo


Experience first-hand the open framework for customizing chained cybersecurity assessments and automating testing.
Watch Now
case study
Investment Firm Evaluates its Security Posture
Learn why extensive customization and continuous assessments led this org to choose Cymulate.
Read More