The Most Comprehensive
Security Validation Platform
Helping You Progress in Your
Security Matureness
Starting with comprehensive out-of-the-box assessments, you will receive value for all skill
levels all the way to an Advanced Purple Teaming Framework for skilled red teamers and pen
testers. The industry standard platform accurately and rapidly assesses risk created by
security gaps, vulnerabilities, and external exposures across the entire organization.
Security Matureness
Basic
Automate security control validation and optimization
Operationalizing threat intelligence and the MITRE ATT&CK framework
Prioritize patching
Rationalize spend
Prescriptive mitigation guidance
Simple to deploy and use
Progressing / Basic +
Incorporate validation into security assurance and prevent environmental drift
Manage the external attack surface and increase cyber and IT hygiene
Measure the impact of
security programs on risk
Exercise incident response and threat hunting
Advanced / Progressing +
Incorporate validation into organizational risk management
Leverage and scale
in house red-teaming
Craft and automate scenarios unique to your environment
Security Posture Management Analytics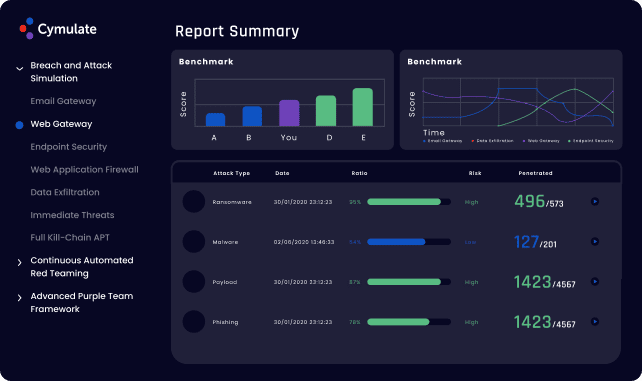 Establish an extensive baseline based on all attack vectors
View and build dynamic dashboards for insights
Demonstrate trends and improve awareness of security drift
Track remediation efforts with ticketing systems' integrations
Assess whether remediation efforts have been successful
Justify security spending in a quantifiable manner
Communicate
security
achievements to
the board with
customized reporting
`
Why We're Better
Best Mitigation Guidance
Best Mitigation Guidance
We make SOC optimization easier with Sigma rules, IoCs detailed detection and mitigation guidance, SIEM and SOAR integration.
Comprehensive E2E
Comprehensive E2E
Comprehensive E2E
The only platform that operationalizes the MITRE ATT&CK framework end-to-end to manage your security posture across the full cyber kill chain.

Customizable for All Skill Levels

Customizable for All Skill Levels
Enables to select the right customization level. From simple to use, comprehensive out-of-the-box assessments for teams that lack adversarial skills to fully customizable attack tools, techniques, and assessments that leverage red-teaming skills.

Simplest to Deploy and Integrate

Simplest to Deploy and Integrate
SaaS-based, deploys in under an hour and delivers value immediately for all skill levels. Requires one lightweight agent per environment on a VM or PC standard corporate image.

Most Advanced Insights and Analytics

Most Advanced Insights and Analytics
Make data-driven decisions based on the comprehensive risk, and translates technical data into meaningful reports for business stakeholders. Improve cyber resilience by setting and tracking cybersecurity performance metrics and KPIs.

Expert Intelligence

Expert Intelligence
Save time on threat research with prepackaged production-safe assessments of the latest threats found in the wild, like Log4j, CONTI Ransomware, and Ragnar.
Learn More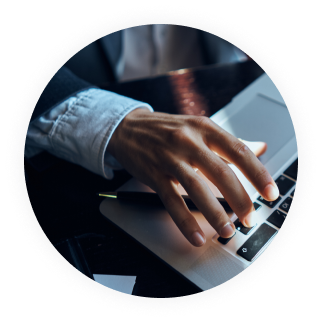 Webinar
Webinar with Forrester – Continuous Security Testing
Learn about the benefits of Breach and Attack Simulation as opposed to traditional security testing and how it can improve your security posture.
WATCH NOW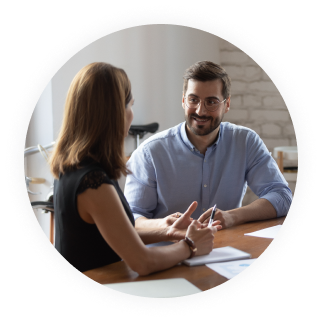 Whitepaper
Frost & Sullivan Whitepaper on Continuous Security Validation
Get the whitepaper from Frost & Sullivan on how they anticipate the growth of the Breach and Attack Simulation market.
READ MORE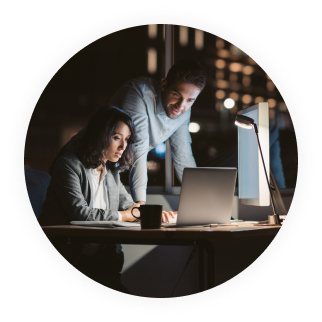 Solution Brief
Security Control Validation & Optimization Overview
Learn why investing in security controls is not a one-and-done operation. Security controls need to be validated to stay ahead of attacks.
READ MORE
Testimonials
Jorge Ruão | Head of Security Operations,
Euronext
"As Euronext's cybersecurity team, we know that cybersecurity is always a work in progress. Cymulate allows us to fill a gap that for a long time was not closed directly, but only indirectly with other security controls. We recommend anyone looking for a breach and attack simulation platform turn to Cymulate."
Karl Ward | Lead Security Operations Analyst,
Quilter
"Many times, our CISO or senior members would come to security operations after reading about a new threat or APT group in the news, asking are we at risk? Cymulate enables us to answer
quickly and confidently with the Immediate Threats module and attack simulations.
"
Avi Branch | IT Support Technician,
Brinks
"I believe that no matter what is the team size we have, we will always have a backlog of projects and tasks. Cymulate helps us to prioritize them and focus on issues that carry the most risk for the business, this has increased our effectiveness, we aren't wasting valuable resources. Furthermore, I can present to our executives a return on security investments by showing them how each project has reduced our risk score."
More Customer Stories
Trusted by Security
Teams Across the Globe
Organizations use Cymulate to get immediate
actionable insights on their security posture.
They choose Cymulate to manage, know,
and control their dynamic environment.
The GARTNER PEER INSIGHTS Logo is a trademark and service mark of Gartner, Inc. and/or its affiliates and is used herein with permission. All rights reserved. Gartner Peer Insights reviews constitute the subjective opinions of individual end users based on their own experiences and do not represent the views of Gartner or its affiliates.