In a world flooded with cybersecurity podcasts, the Cymulate Threat Research Update webinar series stands apart. It dives into the pulse of cybersecurity, uncovering the most burning trends and threats. Beyond mere reporting, the Threat Research Update offers fresh and insightful perspectives from seasoned experts and provides actionable recommendations.
Last Spotlight: Unmasking MoveIt
The last Cymulate Threat Research Update episode was a deep dive into the world of ransomware. It focused on MOVEit Transfer 0-day (CVE-2023-34362) and GoAnywhere MFT, unraveling the tactics and motives of the notorious threat actor CIop, linked with Lace Tempest, who unleashed the CL0P ransomware on specific targets.
A Closer Look at the Threat Landscape
The Intrusion Phases: A dissection of the attack, step by step, to understand how it unfolded.
Threat Actor Profile: Painting a vivid picture of CIop, exploring the ransomware gang, what drives them, and how they choose their victims.
Attack Analysis: A meticulous examination of the attack and the cunning techniques used, offering a rare glimpse into the attacker's mind.
The Cymulate Approach: An inside look at detection methods and Cymulate threat research team replicated the attack to proactively block it.
Expert Recommendations: Actionable insights and expert recommendations for future action, equipping listeners with tools and techniques to stay ahead of similar threats.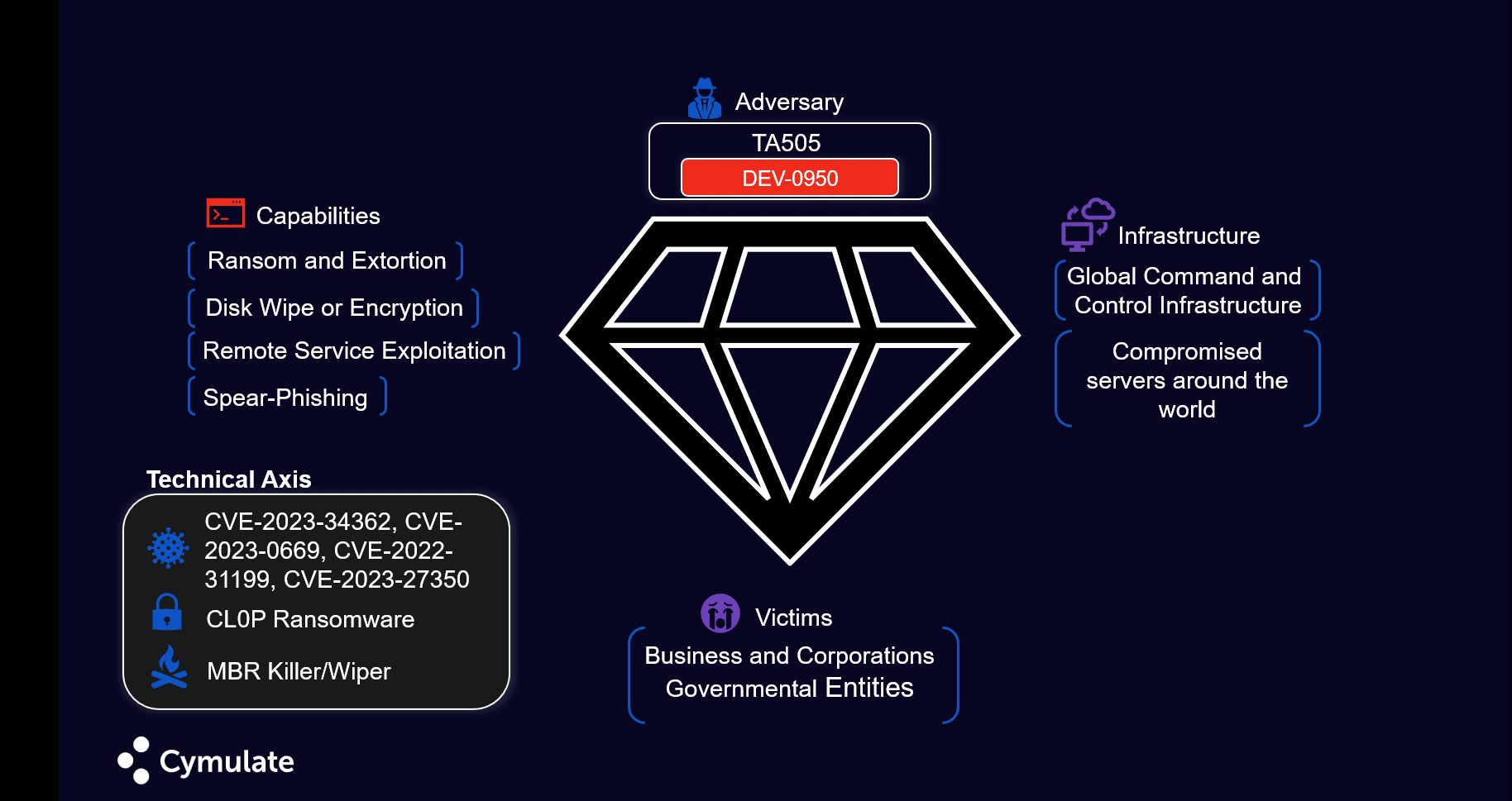 What Set That Latest Threat Research Update Apart?
While many podcasts settle on either defense (blue team) or offense (red team), understanding today's dynamic cybersecurity interactions demands a more comprehensive approach. That webinar blended both perspectives, offering a comprehensive view of emerging threats, APT activity, and overall cybersecurity challenges.
Meet the Experts
Dan Lisichkin, a threat researcher with daily hands-on interactions with emerging threats, brought the blue team's wisdom.
Mike DeNapoli, a Cybersecurity Architect and Analyst, offered deep insights from the red team's angle and provided actionable guidance on finding proactive solutions to shore up defenses.
Together, they break down threats and share methods for a robust defense-in-depth strategy, providing a balanced and nuanced view that is rare in the industry. Blending red and blue perspectives into a single podcast presents not only offers a breakdown of the threat discussed but also provides methods and techniques that can be used to defend the organization at multiple levels of a defense-in-depth strategy.
Why It Matters?
Shaping a resilient cybersecurity strategy demands understanding both sides of the coin. This Threat Research Update's unique blend of blue and red team insights offers an extensive depiction, enabling the development and implementation of effective and resilient strategies.
In addition, it equips viewers with the resources to detect and prevent threats effectively.
Bonus Insights
Dan and Mike broached real-world challenges and topics deriving from cybersecurity, such as business disruptions, budget constraints, and legacy systems, expanding the focus from what to do to why doing it is vital.
Upcoming August Spotlight:  Recent JumpCloud intrusion.
Register for the August 15 episode for an in-depth analysis of the recent  JumpCloud intrusion.
The Cymulate Threat Research Update's commitment to excellence and innovation ensures that listeners always find something new and exciting in each episode.
Additional Upcoming Webinars
Last month's Cymulate Threat Research Update was only the opening act. The upcoming ones promise deep dives into more aspects of:
Thinking Like an Attacker – August 16
How to break free from defensive thinking and see the world through the eyes of a threat actor. Understanding their strategies, visualizing systems from their perspective, and debunking common myths held by defenders.
Register for the "Thinking Like an Attacker" webinar
Pushing New Boundaries for a Threat-Informed Defense for Cloud – August 22


How security leaders are implementing Cymulate in their exposure management programs to strengthen their cloud security resilience and reduce risk. Experts from Cymulate will model the Cymulate Exposure Management Platform to achieve:

– A risk-based view of cloud security posture
– A risk-profiled cloud asset inventory, attack surface, and validated attack paths
– Program baselines and executive communication for cloud deployments
Register for the "Pushing New Boundaries for a Threat-Informed Defense for Cloud" webinar
Security Product Evaluation through Attack Simulation – August 30
Navigating the maze of cybersecurity tools with Breach and Attack Simulation without getting lost.
Discovering how to conduct a fair and targeted evaluation to find the perfect fit for any organization.
Register for the Security Product Evaluation through Attack Simulation – webinar
Stay Threat Research Updated!
Stay ahead of the curve with our upcoming Threat Research Update or other webinars.
Equip yourself with the knowledge and strategies to fend off the hottest and less newsworthy but potentially lethal threats.
Join the Conversation
Watch the previous webinar, register for the next ones, and join our community to share your thoughts.
Related Resources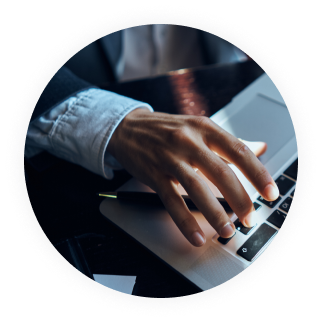 Whitepaper
APT-Ready in Four Steps: Your Action Plan
Learn how to establish a continuous, repeatable system to defend SMB and enterprise networks with Cymulate.
READ MORE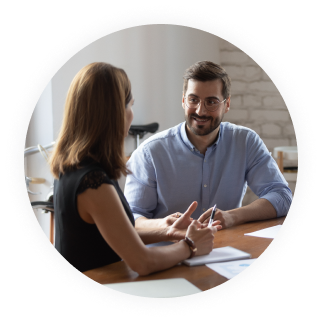 Video
Defending Against Immediate Threats
With Cymulate's technology, you can simulate the latest cyber threat to see if and how it penetrates your organization, giving you immediate answers to immediate threats.
WATCH NOW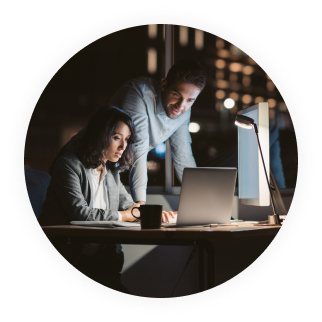 Case Study
Euronext Secures Trading with Breach and Attack Simulation
Learn how simulations of the latest immediate threats, across the company's infrastructure, enable Euronext to benefit from breach and attack simulation.
READ MORE
Was this post:
Helpful
Interesting
Insightful