Cymulate Exposure Management and
Security Validation
Platform​
Gain an attackers view of attack surfaces, vulnerabilities, and
security posture to support continuous threat exposure management
programs and performance verification​
Cymulate Exposure Management and Security Validation Platform​
The Cymulate platform drives continuous threat exposure management programs and supports both the technical and business requirements of scoping, discovery, prioritization, validation, and mobilization.
The Cymulate Platform Drives Continuous Threat Exposure Management Programs​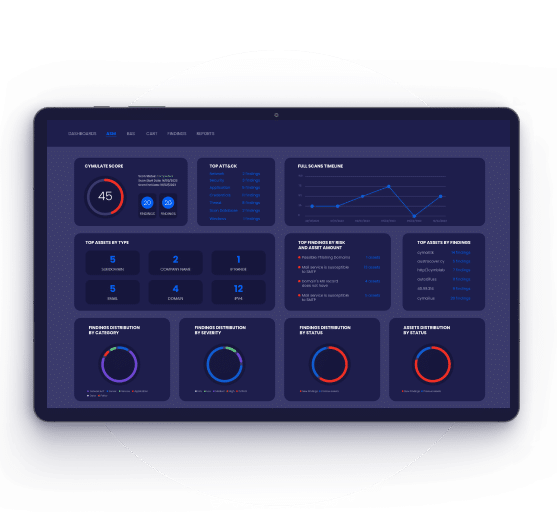 Cymulate Attack
Surface Management
Discover attack surfaces, identify misconfigurations,
and scan for vulnerabilities for more effective and
efficient remediation programs
Create risk-based asset profiles and determine
attack path viability​
Learn More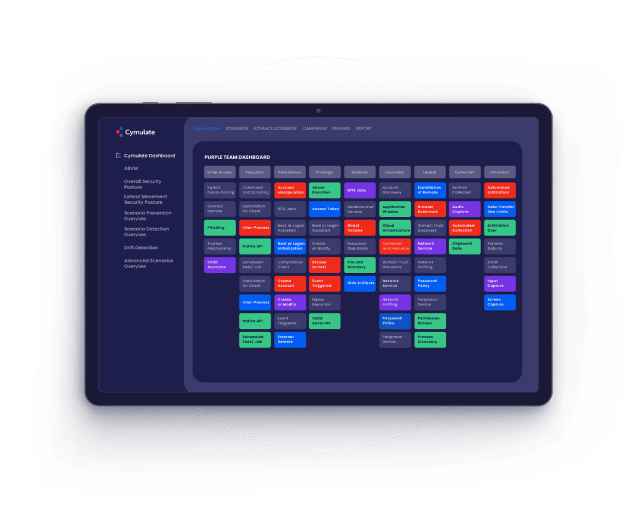 Cymulate Breach and
Attack Simulation​
Validate security controls​ with realistic testing
of security controls and architecture ​​
Test for immediate threats and see if the security
controls have the necessary capabilities to stop them​
Optimize SecOps and incident response with
continuous, automated validation of security
operations processes, efficiency, and​ efficacy​​
Learn More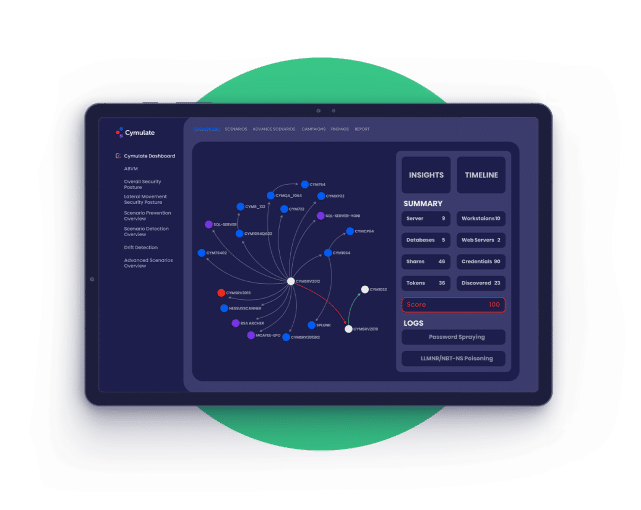 Cymulate Continuous
Automated Red Teaming​
Automated testing for vulnerability validation,
what-if scenarios, and custom-testing for
repeatable and scalable testing.​
Learn More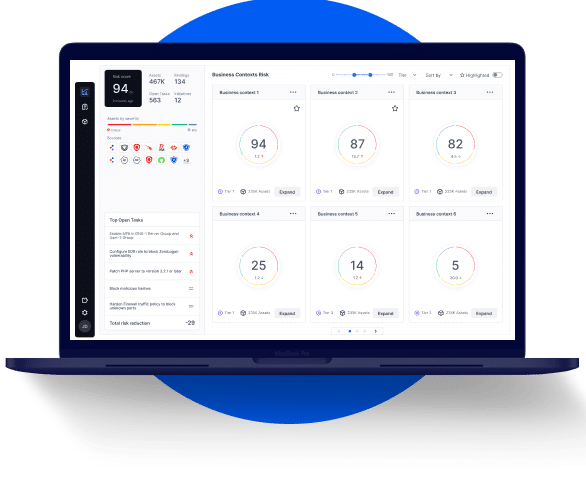 Cymulate Exposure Analytics
Aggregate disparate data from Cymulate and third-party data sources​
Measure & baseline cyber resilience​
Profile assets for risk and business context​​
Focus mitigation on the greatest risk with remediation planning​
Learn More
Backed By the Industry

95% OF BAS Reviewers Recommend
4.8/5 Rating for Breach and Attack Simulation (BAS) Tools
Learn More

Cymulate Recognized as Top Innovation Leader
F&S recognized in their Frost Radar™️ Global BAS, 2022 report
Learn More
Jorge Ruão | Head of Security Operations, Euronext,

"As Euronext's cybersecurity team, we know that cybersecurity is always a work in progress. Cymulate allows us to fill a gap that for a long time was not closed directly, but only indirectly with other security controls. We recommend anyone looking for a breach and attack simulation platform turn to Cymulate."
Avi Branch | IT Support Technician,
Brinks
"I believe that no matter what is the team size we have, we will always have a backlog of projects and tasks. Cymulate helps us to prioritize them and focus on issues that carry the most risk for the business, this has increased our effectiveness, we aren't wasting valuable resources. Furthermore, I can present to our executives a return on security investments by showing them how each project has reduced our risk score."
Karl Ward | Lead Security Operations Analyst, Quilter,

"Many times, our CISO or senior members would come to security operations after reading about a new threat or APT group in the news, asking are we at risk? Cymulate enables us to answer quickly and confidently with the Immediate Threats module and attack simulations."
More Customer Stories
Cymulate Platform FAQs
Cymulate ASM automates the identification of internal and external assets, listing all external and internal assets and identifying exploitable attack surface.
Cymulate BAS offers wide-ranging capabilities, including immediate threat intelligence, full kill-chain scenarios, and custom attack simulations. It validates cybersecurity controls and provides continuous assessment and remediation guidance.
Cymulate CART provides a flexible framework for automated red teaming, including full kill-chain campaigns and network penetration testing.
Cymulate Exposure Analytics aggregates data from ASM, BAS, CART, and third-party sources, providing correlated analysis and contextualized vulnerability management. It is a core component that enhances the platform's exposure management capabilities.
Having all four products in a single platform ensures seamless integration, provides a comprehensive view of the exposure, facilitates security validation, and optimizes vulnerability remediation by correlating exposure and business risks.
The Cymulate platform embodies Gartner's concept of CTEM by providing a systematic approach to exposure management. It offers technology for exposure discovery, validation, prioritization, and connects to business risks, aligning with Gartner's principles of CTEM.
By providing insights into attack surfaces, vulnerabilities, and security efficacy, the Cymulate platform identifies security gaps and correlates their risk levels to business priorities. This enables defining risk tolerance levels, accelerates impactful remediation and promotes secure business flexibility.
The combination of ASM (Attack Surface Management), BAS (Breach and Attack Simulation), CART (Continuous Automated Red Teaming), and Exposure Analytics in a single platform the Cymulate platform offers a complete view of the security posture. It profiles the risk of each asset, validates control effectiveness, contextualizes vulnerability prioritization, and correlates risk scores with business priorities to minimize business risks.