Minimize Risk:​
Drift Detection
& Control​
Establish security risk baselines and quickly
detect drift from policies

Drift Detection & Control Overview​
Security Drift is the inevitable result of a constantly changing business technology environment. New users,
applications, updates, process changes, infrastructure changes, and a host of other day-to-day operations
alter the cybersecurity resilience of the organization. New threat activity evolves rapidly, requiring tuning and
alterations to controls to combat thesenew threats properly.​
The Cymulate Platform provides a suite of capabilities designed to identify changes in the attack surface,
gaps in controls, and drift from security policies.
`
Minimize Risks Challenges​
The challenges of detecting security posture drift keep growing​
Control Evaluation
Control Evaluation
Evolving system complexity requires a constant flow of information on the abilities of controls​​
Threat Assessment
Threat Assessment
Assessing against emerging threats and zero-day exploits requires extensive research and resources
Exposure Mapping
Exposure Mapping
Detection can identify threat activity, but may not map out exposure risk across all business operations​​
Remediation Efficacy
Remediation Efficacy
Remediation of any gap does not mean that that gap, or an evolution of the gap, cannot reoccur ​​
Drift Detection and Control
Cymulate Platform provides​
A Proactive Approach to Control Risk Exposure​
Continuous attack simulations point at security gaps,
vulnerabilities, and misconfigurations over time and
as systems evolve. ​
Ongoing Assessments​
Automation provides the ability to continually assess
environments and systems to track overall resilience
and catch gaps as quickly as possible.​
Risk-Based Scoring​
Every assessment provides a Cymulate Score based
on test results compared against MITRE ATT&CK®, NIST,
CVSS, and other standards. Changes to overall risk are easy
to identify and begin correcting.​
Security Drift Prevention​
Timely detection of newly introduced security gaps
accelerates remediation time and prevents unnoticed drift;
both due to the threat landscape and due to business
systems evolution.​

Benefits of Drift Detection & Control​

Visibility
Inclusive risk scoring to identify gaps and determine available paths to remediate and tune
Optimization
Dynamically tune systems and remediate risk caused by business operations and threat activity

Resilience​​
Perform ongoing assessments to ensure new gaps are addressed and that existing gaps do not recur ​
Learn More About
Cymulate Minimize Risk,
Drift Detection, and Control
Read more about the Cymulate Minimize Risk: Drift
Detection & Control solution brief.
Read the Document
Backed By the Industry
"I showed our board of directors the comprehensive visibility that Cymulate provides, and they told me that we needed it before I even had the budget to purchase it."

Liad Pichon, Director of Cybersecurity, BlueSnap
Trusted by Security
Teams Across the Globe
Organizations use Cymulate to get immediate
actionable insights on their security posture.
They choose Cymulate to manage, know,
and control their dynamic environment.
The GARTNER PEER INSIGHTS Logo is a trademark and service mark of Gartner, Inc. and/or its affiliates and is used herein with permission. All rights reserved. Gartner Peer Insights reviews constitute the subjective opinions of individual end users based on their own experiences and do not represent the views of Gartner or its affiliates.
Drift Detection & Control Resources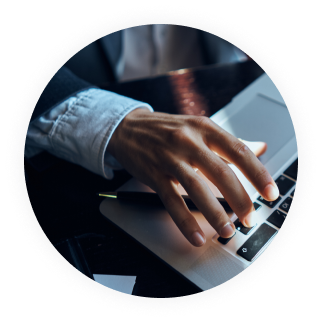 WEBINAR
Security Optimization For Reducing Risk
Are you unsure about how to integrate continuous security validation with limited resources?
Watch Now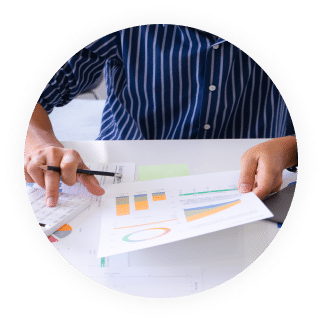 document
Check How Effective Your CIS Critical Controls Are
Check How Effective Your CIS Critical Controls Are
Read More
Recorded Demo
External Attack Surface Management (ASM)
Does a hacker know more about your attack surface than you do?
Watch Now