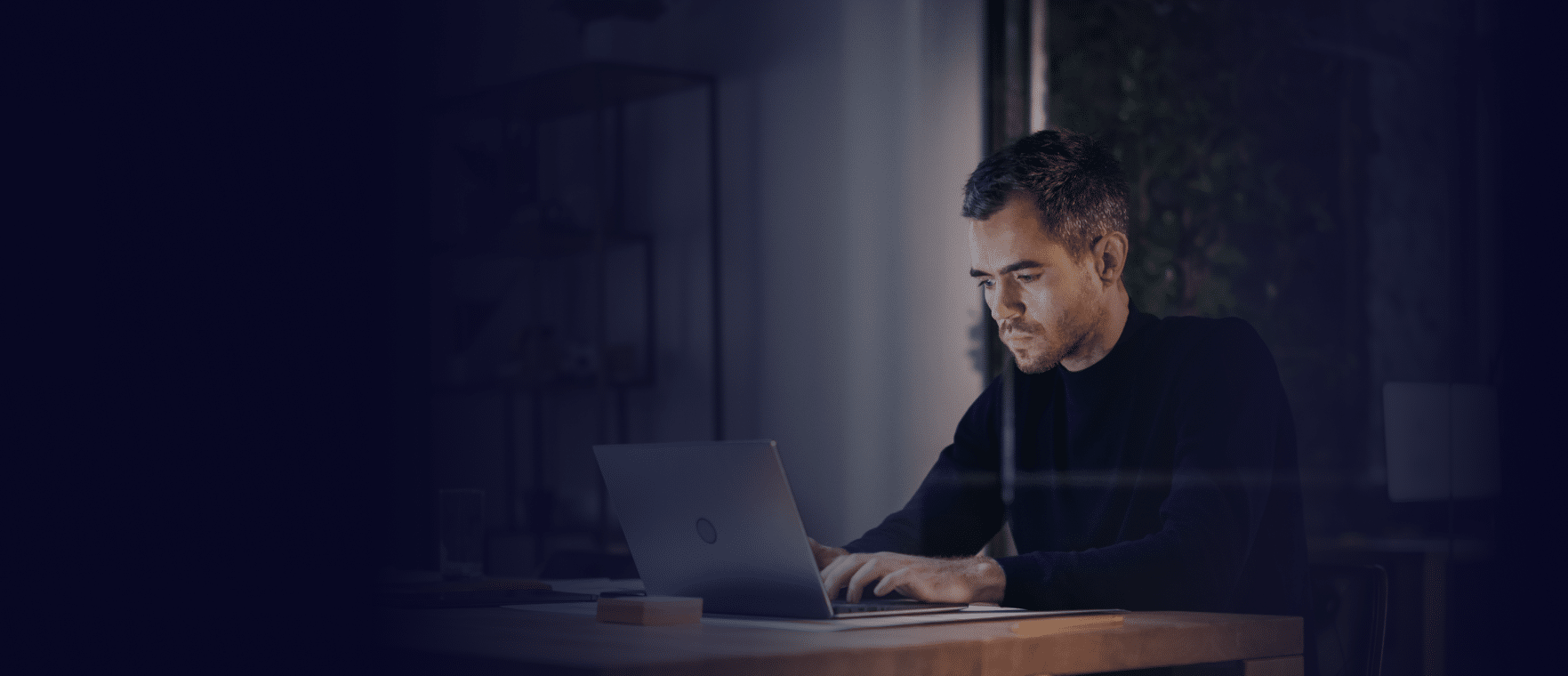 The Challenge: Due Diligence of Mergers & Acquisitions
Including cybersecurity due diligence in the merger or acquisition process has become a central concern when evaluating potential acquisitions. Prior to an M&A, the acquiring party's objective is to identify financial or reputational risks to the acquiring party. Post–M&A, their objective is to securely execute the integration strategy. While standard security auditing practices provide a high-level view of the security matureness of the intended acquisition, it lacks data about the operational effectiveness of their security stack at the post–M&A integration stage. Acquiring companies want to accelerate post–M&A cybersecurity due diligence so that the business can reap the benefits of integration quickly and securely. 
The Solution
SaaS–based Cymulate enables companies to perform rapid risk assessments for cyber security due diligence. By performing a full kill-chain security validation assessment on the M&A target infrastructure, the acquiring company gains comprehensive visibility on the operational effectiveness of the target's security stack. Furthermore, non-intrusive, outside-in reconnaissance provides attack surface visibility and security intelligence on the target company to identify risk prior to the M&A. By incorporating security validation in the cybersecurity due diligence life cycle of M&As, companies can assess risk and accelerate time to value by gaining comprehensive security visibility of the target company fast. 
Benefits
Comprehensive Risk Visibility
Gain immediate and comprehensive cybersecurity visibility of the acquired company
Streamlined Absorption
Execute a secure integration strategy and shorten time to value of the M&A
Prevent Potential Risk
Identify potential financial or reputational cybersecurity risks prior to an M&A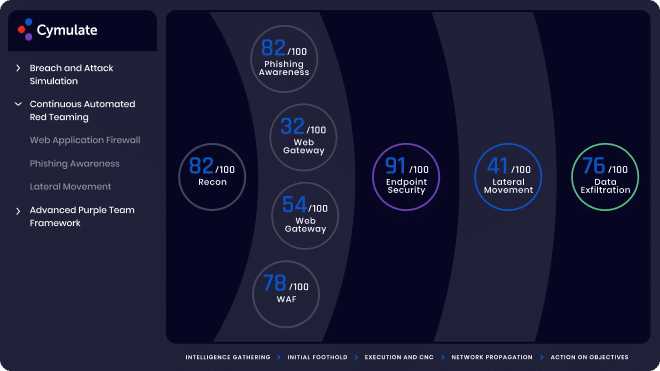 Simply Know
Control and assure the security posture
of your organization with the most
comprehensive Extended Security Posture Management platform.
More Solutions
Learn how Cymulate makes it easy to keep all angles of your company safe and secure.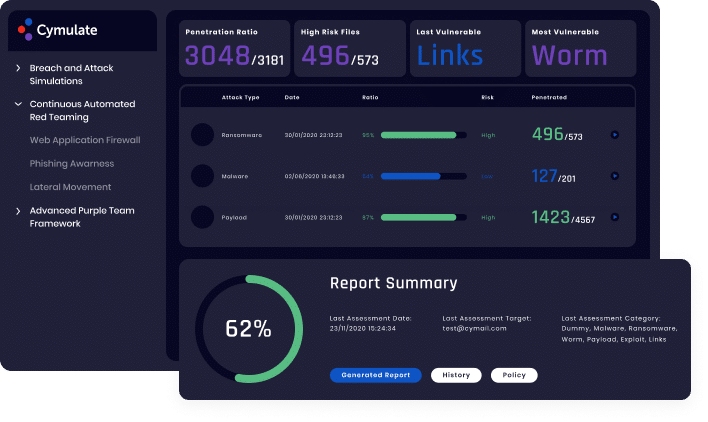 Check Your Security
Posture Now
*Minutes to set up
*No credit card required
Free Trial